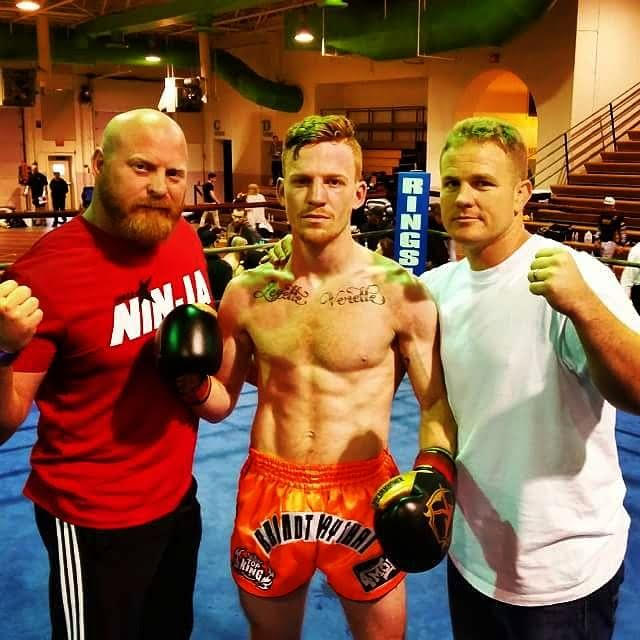 Jordan "Ginja Ninja" Weiland
Age: 25
Record: 28-4
Jordan began his Muay Thai career with DBMT in 2012. He only trained for 3 months before having his first amateur fight. In 3 years he has developed and impressive record of 28-4 with 9 wins coming by way of KO. He has fought across the country, fighting on big stages such as Glory and Lion Fight on multiple occasions as well as becoming a well respected tournament champion.
Jordan has proved himself over and over again as a great member of our fight team but has also established himself as a coach. He teaches our kids/junior classes in the evening after his full time job. He is a role model in and out of the ring. His work ethic day in and day out helps to make him one of the best amateurs not only nationally but also internationally and will continue to allow him to be a top prospect moving into his professional career.
Titles:
143lb USMTA National Champion 2013 Def Spencer Grekoski (New Jersey)
135lb USMTA Tri-State Champion 2013 Def Pet VanVeen (Nevada)
135lb Siam Fight Productions Champion 2013 Def Jake Ramsey (Oregon)
137lb USMTA Regional Champion 2014 Def Farley Thomas (Nevada)
137lb WKA Glory Rules National Champion 2015
140lb Siam Fight Productions North American Title 2015 Def Ruben Cruz (Mexico)
143lb Siam Fight Productions World Title 2016 Def Youn Ha Jin (Korea)
139lb WKA Glory Rules National Champion 2016