DAN'S GYM NOW AVAILABLE ON THE DOJO APP!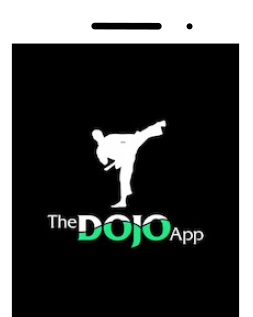 RECEIVE A FREE CLASS! FREE WEB SPECIALs
Enter your information and take advantage of our exclusive Web-Offer
Testimonials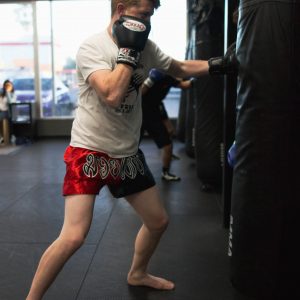 This gym has had an amazingly positive impact on my teenage son. From the fighters to the coaches everyone there is friendly and helpful, regardless of one's experience level.
Coach Danny Brandt is a World Class Muay Thai instructor. Whether you are looking to increase your fitness, hone your boxing skills, or learn Muay Thai from the best… do yourself a favor and check this place out today!
A great gym with a family feel. It doesn't matter if you are just looking for a great workout to get into shape, looking to compete on the amatuer circut or a professional fighter. You will get the same level of attention and dedication from Dan and the other coaches. The training doesn't stop on the mats or in the ring. Seminars on technique from champion Muay Thai fighters and seminars from mental coaches to private lessons from champion fighters….this place has it all and is for all ages and skill levels. See you there!
Dan is the most knowledgeable and dedicated coach I have ever encountered– and I have trained under many coaches in many activities. Whether you are on the US Muay Thai Team or a first time student, Dan works with you ceaselessly. AND, it is like family. Passion and dedication- that is Dan and Des!
Great gym. Very family friendly environment. Whether you are a beginner, advanced or just wnat to get in the best shape of your life iI highly recommend Dans Gym.
Great gym for people of all skill levels. Dan is a world class trainer and does a fantastic job coaching whether you want to be a world class fighter or are just looking for a challenging workout. Dan's Gym has you covered!
I can't say enough good things about this place. Awesome Gym. When it comes to striking they've got you covered; authentic Muay Thai, Dutch style kickboxing, western boxing, all in a great environment. Danny and Des are fantastic coaches and when you train with them, you become part of the family, whether you're a weekend warrior like me, a "soccer mom" like my wife, or a member of the competition team. Even my kids love it. Everyone works together and improves. Check them out!
There teaching is TOP notch unlike any other I have witnessed. I love it because there is a awesome family vibe and everyone is treated like family. The Owner is a great family man with a ton of knowledge in training! Must drop – in or sign up!!!
This place is amazing. Great atmosphere, great coaches, wonderful place for young and old. Whether you want to train to fight or to just be in shape, they treat everyone equal and at the same time teach the discipline of the arts. They really make you feel like family. I would definetly recommend Dan's Gym to EVERYONE
This place has become my home away from home. I love this gym, I love the people, and I love the coaches. All around great place to train whether your a female (such as myself), male, or kid. Highly recommend checking them out, you will not be disappointed!
Best gym ever! Danny and Des are top notch coaches who care about their fighters in and out of the ring. They have great kids and beginners classes, as well as your seasoned fighters classes. It is great for the whole family! We love it here!
Amazing gym for all skill levels. Great place to learn the fundementals around the best talent in the nation. It was a comforting experience as a newbie starting at this gym. It's a great place to introduce your child to Muay Thai/boxing, or even if you are new as an adult. Once you have enough experience you can participate in advance class where you will get the best training you can find. The level of talent in this gym is absurd, but you will never be judged for your level of experience.